I have been going back & forth with my hair.. I literally styled my hair every night & if it did not turn out exactly the way I expected or better I went to my go-to style: top/high bun. I love this look so much. I would do it every day if I didn't desire to do other things with my hair. O_o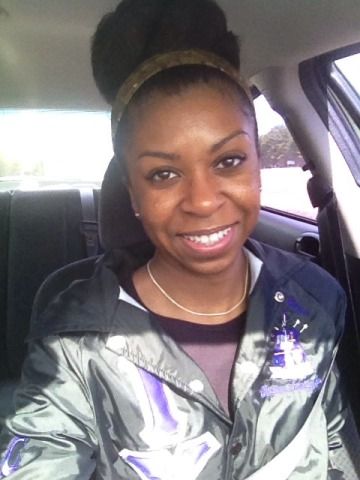 I have heat damage in the middle & on the sides. In the middle is just wavy but on the sides it's straight as a board. Truth be told, when I first started going natural I still desired straight hair in fear that my own curls wouldn't measure up to my "dream curl" expectations. I just told myself that as long as I didn't chemically straighten my hair it had to be ok. That CAN be true but there's only so much straightening the hair can take without the actual curl pattern been altered. These are just the facts.
After my hair grew out a lot, I actually LOVED my curl pattern. My curls are the size of pens.
But I want to give my hair a break for now. I have pushed & pushed it to perform to my liking for a couple of weeks now. I just want it to grow & rest. I am the Founder of a hair company called Obsessive Nature, so I decided to go back to a weave for a while. Unfortunately, what I purchased in the past caused my hair to be straightened so it could blend naturally. Instead of going that route this time (to save my hair from further heat damage) I decided to go with a tight curl pattern that blends seamlessly with my natural hair.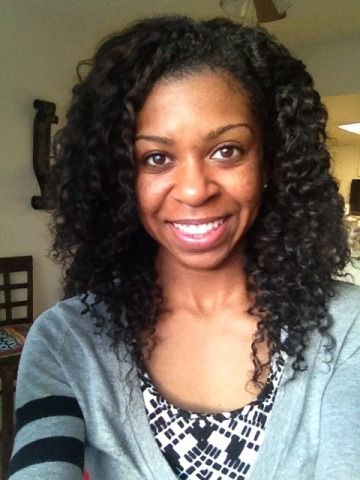 When I tell you I love this hair, I REALLY LOVE THIS HAIR. It gives me the fullness I desire with the semi-carefree maintenance I need. I left a very small patch out at the top & all I have to do is twist it together at night along with wetting & gelling (is that a word) it. The lengths are 14', 16', & 18'. I am not done reviewing this hair to sell on Obsessive Nature but if I'm happy with the overall results of this hair I will be selling it like hotcakes.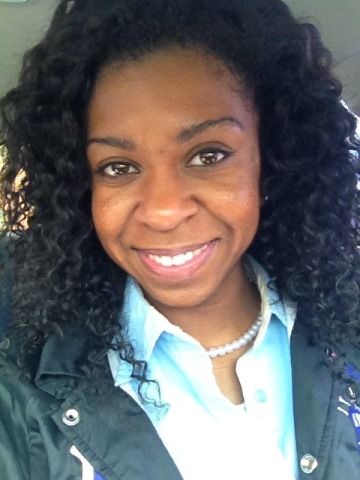 Now on to my nails!!! My friend recently did my nails with her Gelish Kit & it turned out fabulous. So naturally I had to try it myself. If you can polish you can do Gelish. I have pink, white, & clear acrylic at home but compared to the ease of Gelish my acrylic can be a BIG hassle. With the Gelish, there isn't a loud, tear-jerking, throat-clogging smell, which can result from doing your nails at home. The color below is called: "Go Girl."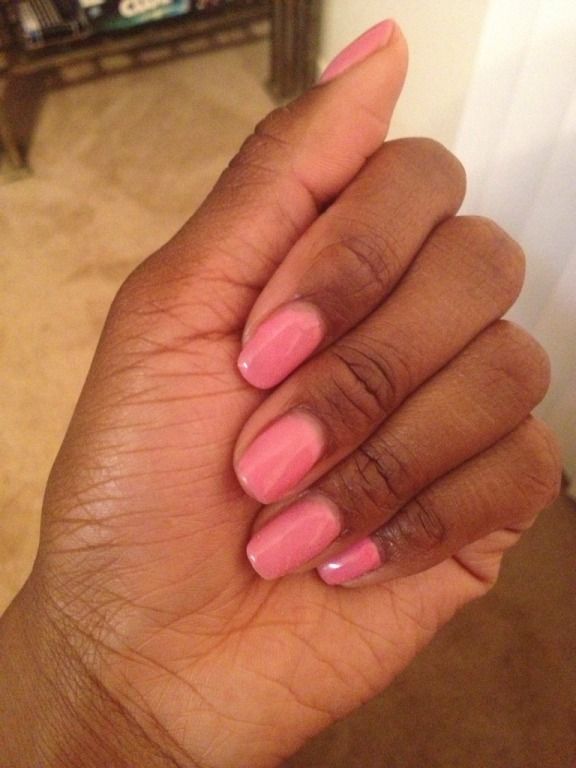 kThe Gelish Kit was purchased from Sally's Beauty Supply Store. Everything in this kit is mini-sized so be prepared for that. [shrugs] I always want more. The kit includes: pH Bond, Foundation, Top It Off, Nourish (cuticle oil), Nail Surface Cleaner (alcohol), & Artificial Nail Remover. And as a "bonus" there is: a mini wooden file, orangewood stick, plastic pusher, prep tabs, instructional DVD, & a brochure.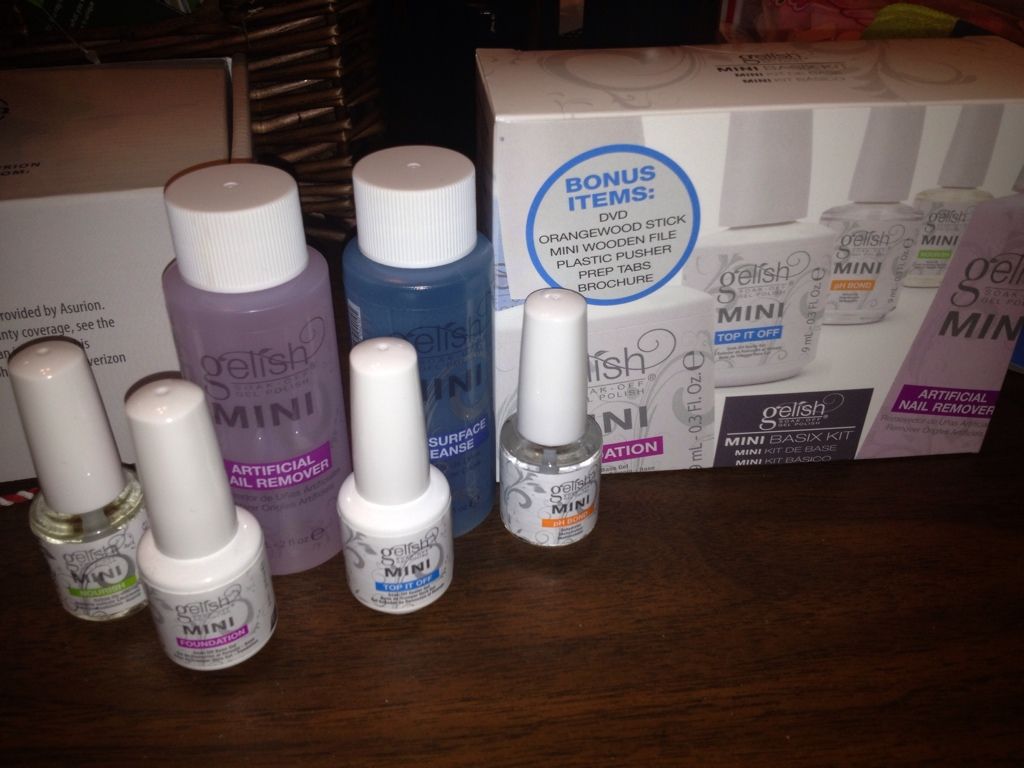 I did realize after I made it home (figures) that because I already have a "Nail Salon" at home that I didn't need anything but the pH Bond, Foundation, & Top It Off. I wouldn't have saved much but that little could have went towards the colors that I also bought that night.
*on the left is "Go Girl"
*on the right is "A Petal For Your Thoughts" I haven't tried that one yet but soon.
I also had to purchase a UV light, which is a mini version that worked just fine. I purchased the adapter as well because I hate trying to buy battieries. The drying times weren't bad either. For the first layer, the foundation the curing time is 1 minute. All other layers including the color & Top It Off will max at 3 minutes each to cure under the UV light. When you're done curing the final layer which is the Top It Off, you won't have to worry at all about messing up your nails because they are completely dry. I will have to admit that when I was done I still tried to watch what I touched & handled in fear of messing up my nails.. What can I say? That's just habit when doing my nails.